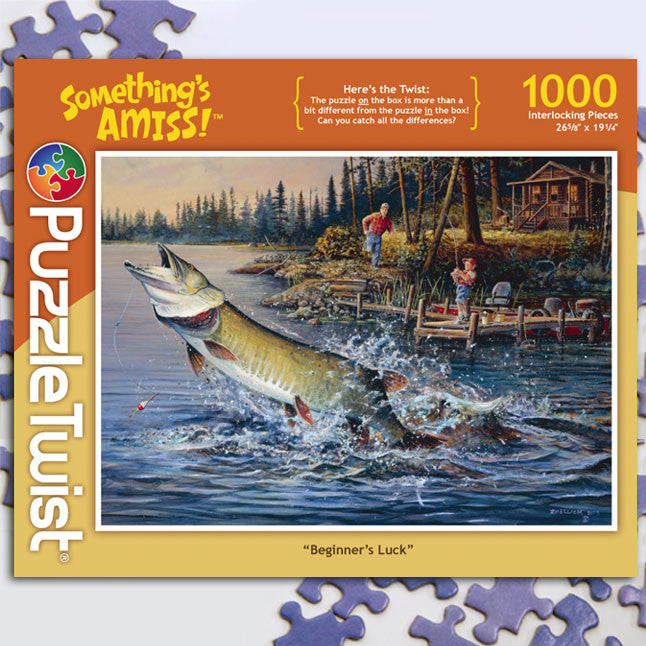 PuzzleTwist
Beginner's Luck
One fish story you will for sure enjoy!

This classic painting of a young boy catching his first fish… A MUSKY… off of a pier is rendered all the more delightful when you uncover the changes hidden throughout this charming scene. The twist will leave you telling one fish story you'll enjoy sharing with your friends and family.
Here's the twist: The puzzle ON the box is more than a bit different from the puzzle IN the box! Can you catch the 25 differences?
---
More from this collection