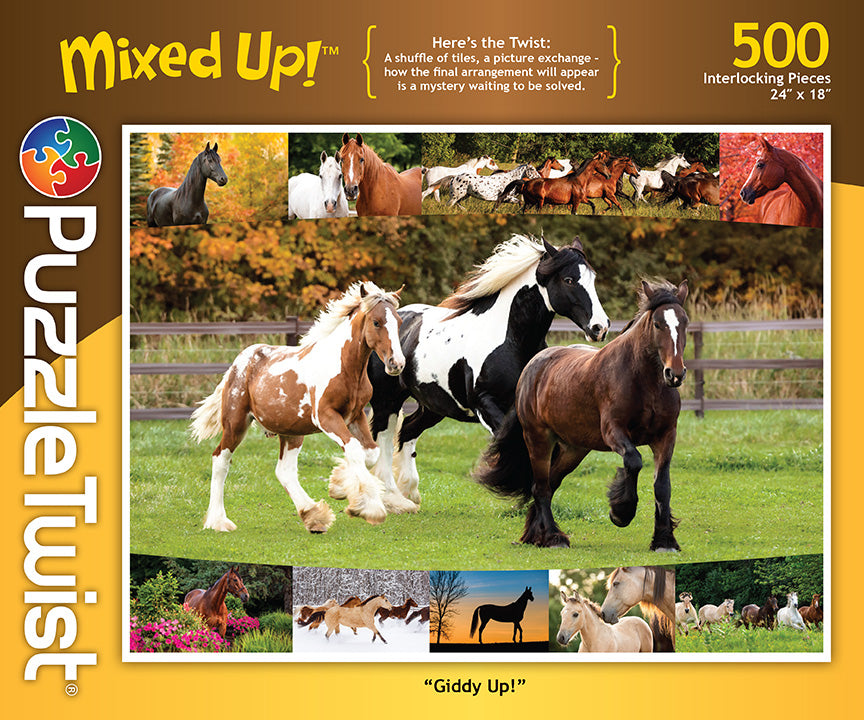 PuzzleTwist
Giddy Up!
Here's The Twist:
A shuffle of tiles, a picture exchange - how the final arrangement will appear is a mystery waiting to be solved.
About the Photographer:
Shelley Paulson is an award-winning professional equine photographer from Minnesota. Since she was a kid she's had a love for horses and has made horses the centerpiece of her life.  Her work is known for captivating light, emotion and telling a story.  We are thrilled that Shelley's own Sweet Dunskin Morgan filly name Maisy Joy appears in this puzzle.  Giddy up!
---
More from this collection