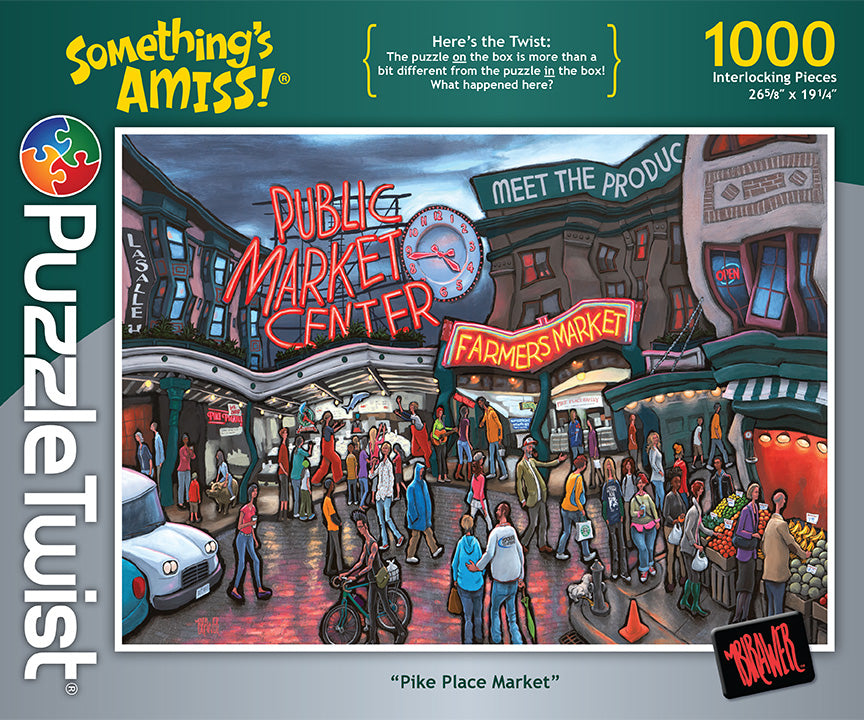 PuzzleTwist
Pike Place Market
Here's the Twist:
The puzzle on the box is more than a bit different from the puzzle in the box.  What happened here?
About the Artist:
Nationally-acclaimed artist, Michael Birawer, is best known for his animated paintings of cityscapes and neighborhoods throughout North America. Pike Place Market brings us right into the heart of Seattle. The market is recognized for locally grown
produce, quality foods, unique goods, handcrafted products and art. With Michael's local gallery within walking distance to Rachel the Pig, he has a personal connection to the area and community.

Enjoy reminiscing past visits and planning your next as you piece together this puzzle.
---
More from this collection